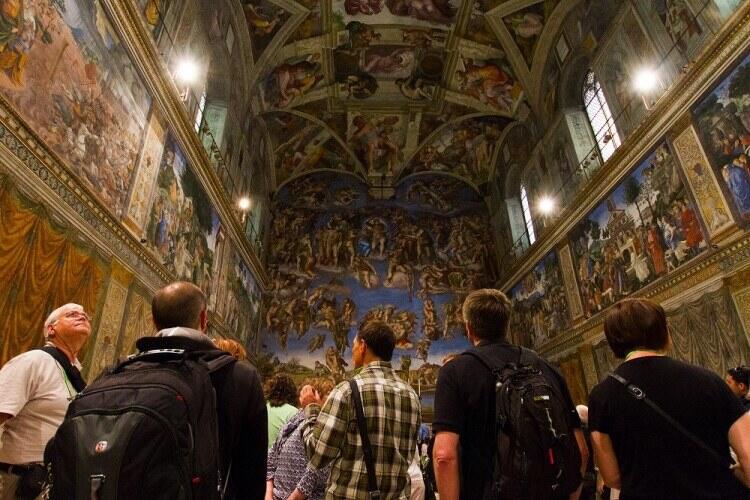 Shore excursions
Guided Rome tour Colosseum and Vatican
Code:

Code 155

Meeting time:

from 08:00 to 11:30

Duration:

9 hours
What is included & Schedule details

Tour Type:

Driving and walking guided tour From civitavecchia port

People Target:

A great day for individuals groups and families

Highlights:

Guided walking tour of The Colosseum and Vatican City / museum

Included:

Private walking guide Rome tour For Colosseum and vatican city museum and sistine Chapel Private driver/ guide English speaking in Rome

Not included:

Entrance tickets Lunch

Services:

Luxury veichles Air conditioned Taxes and tolls included Insurance cover

Notes:

Vatican dress code please cover shoulders and Knees
About sites you will visit

Rome city

Discover the city of Rome and all about the Roman Empire you can admire and Visit the many sites related to the Great Roman Empire and its influence its great Architecture still standing todayThe Roman Forum& about the Roman Empire you can admire and Visit the many sites related to the Great Roman Empire and its influence its gre...

Read all

Discover the Vatican City

Discover The Vatican City, is an independent sovereign state since the year 1929 (the pact of the Lateran), Vatican City is situated where the square of St. Peter lies and where St Peter was martyred and buried. The very First Christians where concentrated during the reign of the Emperor Constanti...

Read all
Guided Rome tour Colosseum and Vatican From The Port of Civitavecchia looking for a archaelogical historical guided tour of Both The Colosseum and The Vatican which includes The Sistine Chapel and Vatican Museum. Meet Your Driver & Guide Walking tour to Explore The best of ancient Rome
SCHEDULE
pick Up time at 0800am driver /guide Will Be waiting at The Cruise ship Gang way holding a name sign and drive directly To Rome city first stop Colosseum tickets can Be bought online www.coopculture.it tour The Colosseum and furom next stop st peters and The Vatican a private guided tour inside The Vatican museum and Sistine Chapel. Tickets bought online www.museivaticani.va. Only €20 per Person for The vatican museum and sistine Chapel. Ticket time After The colosseum stop for Lunch, & free Time Then onto The vatican for 1300. With a private guided tour in The vatican and st peters.
Rtn back To The Port in civitavecchia for 1700.
+ Read all +
Travel Safely, We care for You!
Covid19 travel in safety with Italy Limousine tours and transfer experiences.
Regular Car Sanitisation
 Our drivers thoroughly sanitise and disinfect cars according to the actual Safety Hygiene rules
Contactless ride
When you book, you can request to have zero contact with the driver with just one click. In this case, the driver won't help you with your luggage or shake hands.
SITT BENCHARIT
Reviewed on
Dear Josephine, We had a good time in Italy using your company. The Amalfi Coast was rustic and beautiful. Our driver, Anzio was very nice. Our Rome driver, Alexander is very knowledgeable. Would certainly use your service again, and would recommend to other. Thank you, Sitt Bencharit.
lina Lo Mascolo
from canada toronto Reviewed on
Ciao Josephine: Thank you for everything you did. The vacation was wonderful and your drivers were great! I will recommend you to all my friends who travel Italy. When I plan my next trip to Europe I will definitely get in touch with you. Thanks again and keep in touch. If you are ever in Canada please email me. Sincerely, Linda