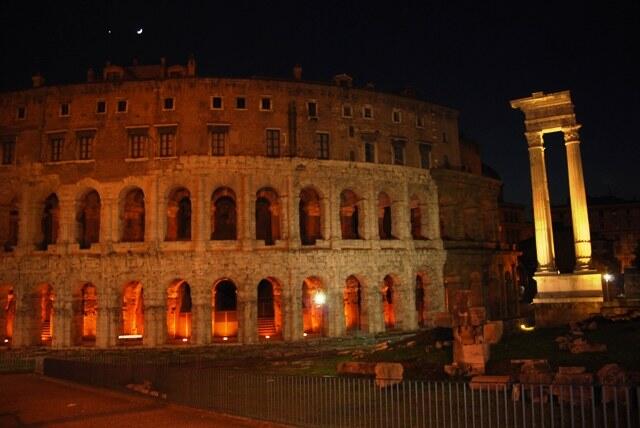 Local Tours
Rome By Night Tour
Code:

Tour77

Departure From:

Rome city hotel/apartments Suite Hotels/Airport/Station.

Meeting time:

from 19:00 to 20:00

Duration:

3 hours
What is included & Schedule details

Tour Type:

Short Rome tour by night

People Target:

Ideal for everyone

Highlights:

Trevi Fountain Piazza Navona Vatican City Colosseo Piazza Venezia Piazza Vittorio Emmanuele

Included:

Private Driver English speaking Taxes and tolls full Insurance

Not included:

Entrance tickets Gratuity

Services:

Private Mercedes Car or Limovan A/C full License driver and Car
About sites you will visit

Rome city

Discover the city of Rome and all about the Roman Empire you can admire and Visit the many sites related to the Great Roman Empire and its influence its great Architecture still standing todayThe Roman Forum& about the Roman Empire you can admire and Visit the many sites related to the Great Roman Empire and its influence its gre...

Read all
Rome By Night tour 3 hours in luxury with your private driver , by night your driver will meet you at your hotel and will drive to the main attractions in Rome , especially the illuminated monuments in Rome for example stopping at the colloseum which is all illuminated and we will also stop t the Vatican City so you can see the Vatican and st Peters by night which is very suggestive. Along the stop a brief description of Rome and also after to the Centro Storico ( ancient part of Rome ) Historical area where you c an enjoy PiazzaNavona along with the local people of Rome this is the piazza where many get together also for a coffee and a chat , after piazza Navona here you will also admire the great work of Bernini the water fountains in the piazza . After your limousine driver will take you via piazza Venezia and also Vittorio Emmanuelle and finaly Trevi Fountain .
Rome by night is a relaxing enjoyable 3 hours seeing Rome During the night with all its illumination with the great monuments and ancient ruins of Rome. Enjoy this mini experience with Italy limousine, well worth every penny to see the Eternal City Of Rome by night
+ Read all +
Travel Safely, We care for You!
Covid19 travel in safety with Italy Limousine tours and transfer experiences.
Regular Car Sanitisation
 Our drivers thoroughly sanitise and disinfect cars according to the actual Safety Hygiene rules
Contactless ride
When you book, you can request to have zero contact with the driver with just one click. In this case, the driver won't help you with your luggage or shake hands.
Phillip Mannella
from USA Reviewed on
We were very happy with our experience with Italy Limousine! My wife and I needed to get from Naples to Sorrento and decided to use a car service for the comfort and convenience. Rino picked us up exactly at the scheduled time and gave us a great ride down to Sorrento telling us about the history and sites, and even stopped at one point allowing us to take a photo.
Tami
Reviewed on
We were a group of 6 ranging in age from 13-75. We were fortunate enough to book 3 tours with Josephine. We toured Rome, Pisa, Florence and the Amalfi Coast. The drivers were great- friendly, helpful, informative, courteous, punctual and professional. In Rome, we were able to see every site that we wanted to and had time for a delicious pizza and gelato. This was all possible due to our...