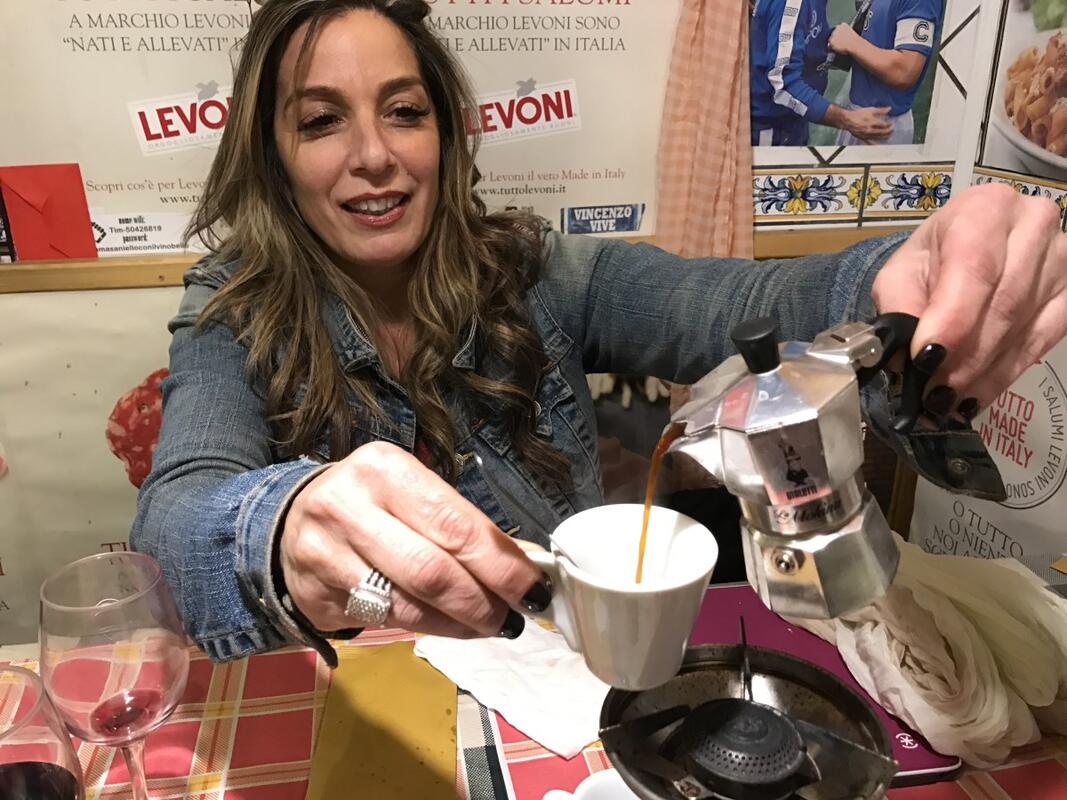 Local Tours
Customize my tours and transfers in Italy

custom built tours and transfers
Quick Reservation
Send now a request!
We guarantee you only the top rated attractions, at the Best Price!
Request this experience
Request this Local tour:
Customize my tours and transfers in Italy
What is included & Schedule details

Tour Type:

Custom private tours and Transfers for My Italian Vacation.

People Target:

This is for who is looking to make the very best of each place thay one will viist while in Italy and the best options for the group or Family.

Highlights:

We can Travel and tour you all accross Italy with the best Driver and Guides

Included:

Expert Travel Coordinator Josephine and Jasmine to assist throughout your planning and when in Italy.

Services:

Private Driver /Guides Private archaeological Guides Travel Consultant Honesty, Integrity, and Professionalism
About sites you will visit
Customize my tours and Transfers in Italy with our office and Your private Travel Agent we have set up a special section for who wishes to customize their private limo hire and tours and transfers in Italy. Offering our luxury tours for your Italian vacation with one of our experts either Josephine or Jasmine they will work along with you in setting up the best tours and the best options to transfer from city to city. The areas that Italy limousine covers are from the island of Sicily, the amalfi coast , and Naples and Campania region. Also Rome and Tuscany and Venice. Together One-step at a time with the help of Josephine or Jasmine you will get the best advice on what tours are best suited for you and your group. Advice on hotels if required and for first time visitors we highly recommend talking to one of our travel consultants as they have a wealth of knowledge and their personal aim is to offer the best honest advice to make your vacation in Italy a unique individualized experience for 2022
+ Read all +
Travel Safely, We care for You!
Covid19 travel in safety with Italy Limousine tours and transfer experiences.
Regular Car Sanitisation
 Our drivers thoroughly sanitise and disinfect cars according to the actual Safety Hygiene rules
Contactless ride
When you book, you can request to have zero contact with the driver with just one click. In this case, the driver won't help you with your luggage or shake hands.
mei dew
Reviewed on
Josephine, Thankyou for everything. Your guide in Rome, Geraldo, I believe was excellent. We were wisked away very close to each stop so we did not have to walk very far. It would have been nice to have a guide setup for inside the coliseum, however I know our time was limited. The personal tour of the Vatican was amazing and unforgettable but well worth it. In Naples, Rosario, was so...
Trudy
Reviewed on
Our driver was professional, courteous and helpful. Patrizio was excellent we also received great customer service during the booking process.