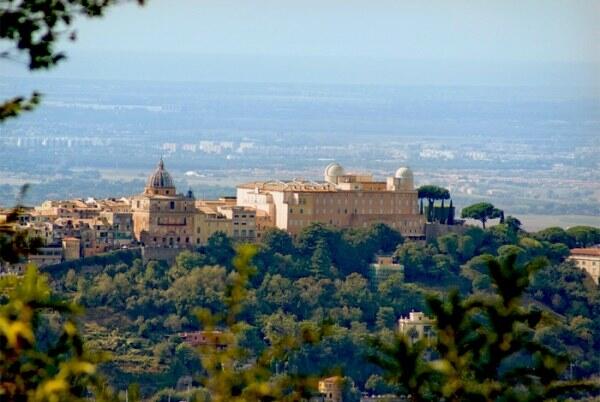 Shore excursions
Castel Gandolfo & Roman Countryside Private Day Trip
Code:

Tour48

Meeting time:

from 08:00 to 11:00

Duration:

9 hours
What is included & Schedule details

Tour Type:

Private Shore Excursion Tours

People Target:

ideal for everyone

Highlights:

Castel Gandolfo, Barberini Palace, Roman Countryside

Included:

Transportation in a comfortable Mercedes Limovan equipped with double air-conditioning qualified english speaking driver

Not included:

Entrance tickets, private guide and optional gratuites

Services:

Ideal for a couple but also adaptable for families with children. Every itinerary can be modified to fit any special need or request
About sites you will visit

Rome city

Discover the city of Rome and all about the Roman Empire you can admire and Visit the many sites related to the Great Roman Empire and its influence its great Architecture still standing todayThe Roman Forum& about the Roman Empire you can admire and Visit the many sites related to the Great Roman Empire and its influence its gre...

Read all

Discover Castel Gandolfo

Discover Castel Gandolfo, Latin: Castrum Gandulphi, colloquially Castello in the Castelli Romani dialects) is a small Italian town or comune in Lazio that occupies a height overlooking Lake Albano about 15 miles south-east of Rome, on the Alban Hills. It is best known as the summer residence of the Pope. The town was voted one of the most beautiful...

Read all
Civitavecchia cruise ship tour to Castel Gandolfo and the Roman Countryside. A Private day trip with italy limousine. Ideal day trip for families with young children visit the scenic landscapes inhabited as far back as the ancient Roman period. You will have time time walk & stroll through the historic towns Castel Gandolfo, which over looks the Lake Albano and you will find the summer residence of the Pope.
The City Of Castel Gandolfo goes as far back as the 16th Century BC so has a long standing historical value as it was a place where many different civilizations have left their sign. Visit the Barberini Palace, which has some of Bernini's masterpieces. The Palace was designed by Carlo Maderno.The Popes Residence is surrounded by the immense Imperial gardens also has an artificial grotto (crater lakes.)
During the day your private limo driver will also advice somewhere local for a bite to eat at lunch time this area also offers a variety of local wineries/trattoria, wanting to eat something for lunch your private driver can arrange a real Roman culinary specialties in a typical country trattoria ( romano style).
From 2017 Pope Frances has officially opened the private rooms of the Popes. You can visit the second and third floor private rooms. In addition one can admire the simplicity and elegance surronded within the walls of these rooms. The tickets are €18 per person. This is the first time in History that a pope has allowed the public to visit, it has always been considered a private retreat for the pope.
+ Read all +
Travel Safely, We care for You!
Covid19 travel in safety with Italy Limousine tours and transfer experiences.
Regular Car Sanitisation
 Our drivers thoroughly sanitise and disinfect cars according to the actual Safety Hygiene rules
Contactless ride
When you book, you can request to have zero contact with the driver with just one click. In this case, the driver won't help you with your luggage or shake hands.
wayne cypen
Reviewed on
Dear Josephine, just a short note to thank you again for all your help in connection with our trip to italy this summer. we used your company to transport our two families from rome to naples, from sorrento to florence and from florence to civitavecchia. we also took a full day trip through the amalfi coast. your prices were very reasonable, your handling of all the arrangements was very...
Kevin Marshall
Reviewed on
In response to your request for information regarding "Italy" tours with Josephine. I am happy to report that not only is Josephine a wonderful person to do business with her staff are also very courteous, professional and knowledgeable. We started using Josphine's company 3 years ago for our group cruise to "Europe" sailing out of Barcelona, Spain. She organized transportation for us in...